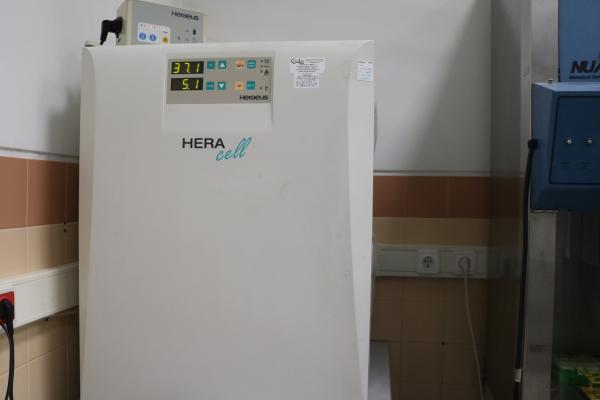 Description:
CO2 incubators are widely used in scientific research to grow and maintain cell cultures.
Applications:
Typical fields of application include tissue engineering, in vitro fertilization, neuroscience, cancer research and other mammalian cell research.
Specifications:
     Brand: Heraeus (2003)
     Model: Heracell 
Key Features:
- ContraCon 90 ºC decontamination routine decontaminates the entire chamber interior and is proven to eliminate mycoplasma.